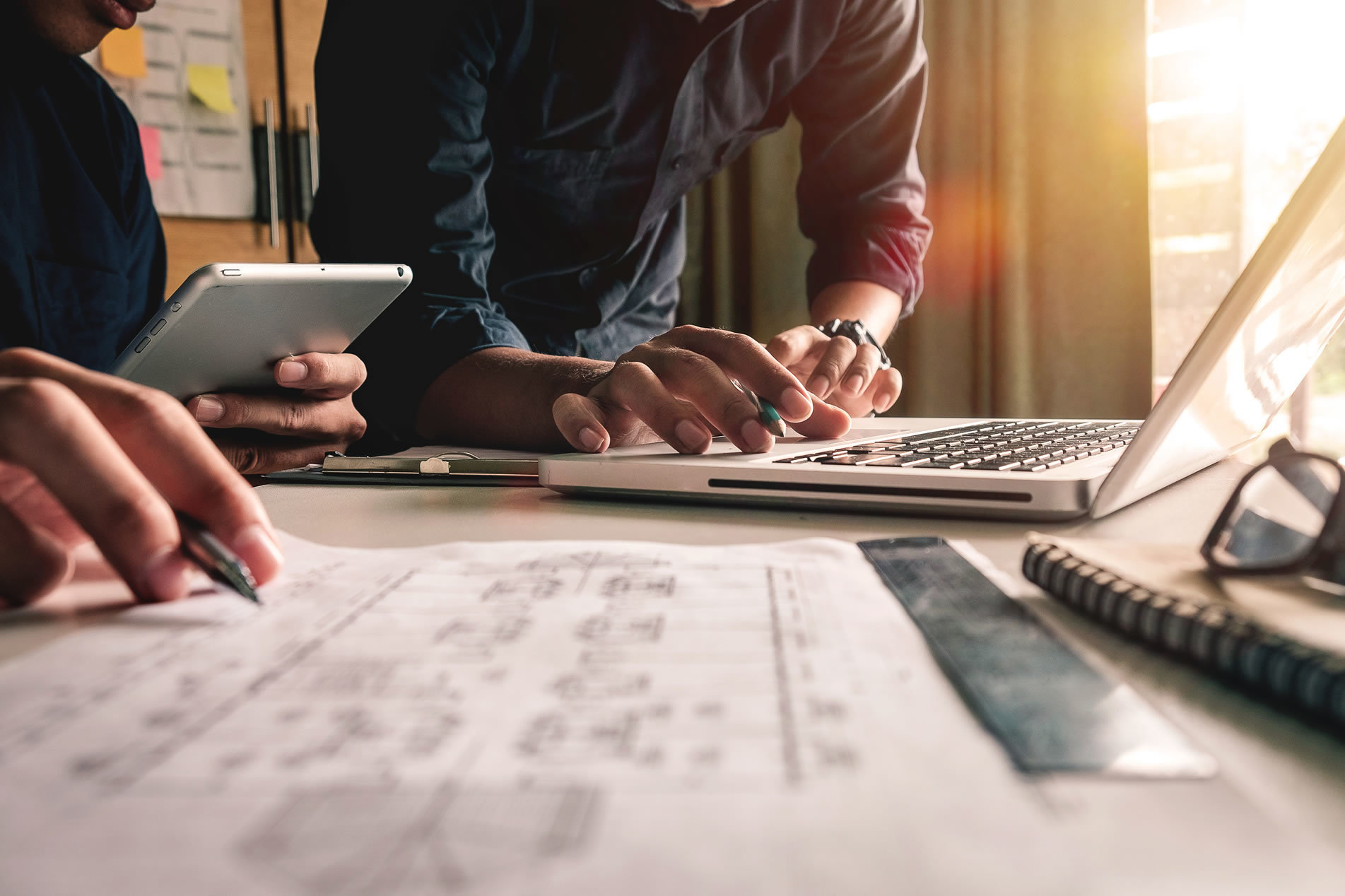 We create custom software solutions which
work online from anywhere and
make you scalable and sustainable
Online Custom Software Systems
If you are drowning in paperwork, need to work collaboratively with multiple contributors, or need a central information portal where your customers, service users or suppliers can readily access a wealth of data – you need a custom built software solution from us.
By taking the time to investigate the issues facing your business or organisation, we can create an innovative solution to move the whole process online, saving you time, energy and a whole heap of money.
Put simply; we take all of the mundane and repetitive tasks out of your business (no more spreadsheets or copy and paste…), digitise and automate these into a custom website, so your marketing and operations run online without you lifting a finger!
Examples of web-based custom software solutions we have created include:
Online Learning systems for the UK Government which have delivered training to over one MILLION people across the country
People Management systems helping regional charities manage volunteers shifts, automate contact with individuals and teams, plus online secure distribution of documents, minutes and policies to Trustees
Online CRM systems for private companies to streamline their processes, reduce time demands and deliver measurable cost savings
PAT Testing online recording systems to automate reminders, renewals and give instant access to documentation when your clients need it
E-Learning systems for personal professional development certified online training, serving national teams across the UK, with automated stakeholder reporting
Membership Websites with secure online sign-up and payment facilities, protected member-only areas within the site and automated renewal system
Compliance Scheme systems which enable online submission, recording and data checking – all automated to improve accuracy and reduce demands on staff time
Online Directories for Venues complete with interactive Google Maps integration, tracked enquiry system and bespoke advertising model for enhanced listings – which cover all associated ongoing running costs for the site, making it completely self sufficient
Event Management systems which promote your event; sign up visitors, exhibitors and supporters securely online, automate documentation delivery and follow ups – so everyone can sit back and enjoy the event while the paperwork runs itself
Bespoke Software solutions – book a review of your existing systems and we'll identify all the ways you could have a much bigger impact with a LOT less work.
Contact us and find out how we could make your reliance on spreadsheets and post-its a thing of the past!