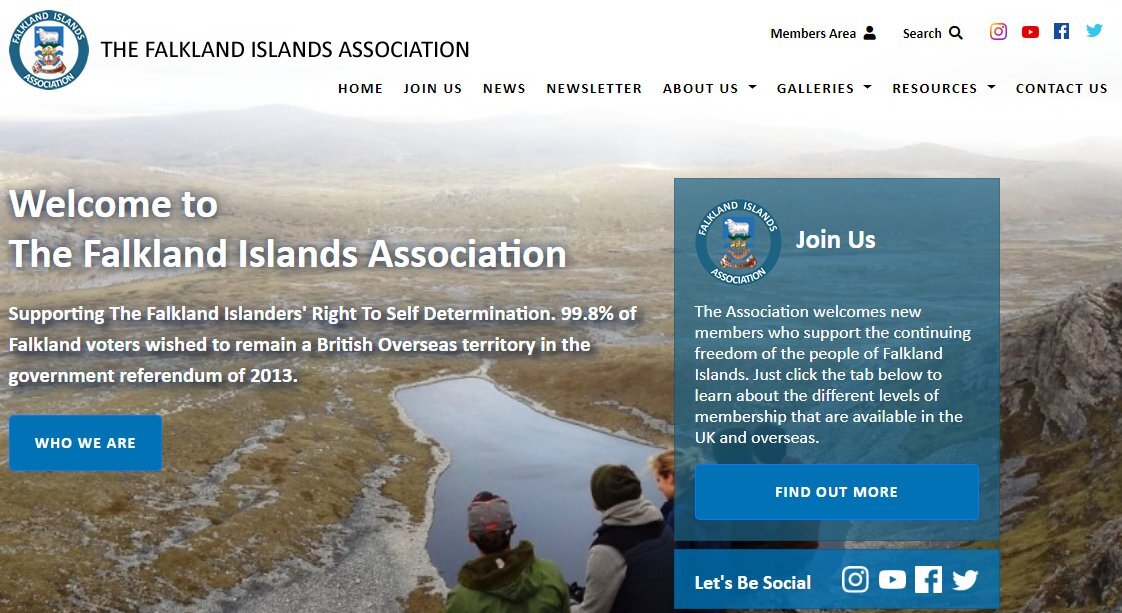 Case study:
The Falkland Islands
Membership and ecommerce website
Reaching a global audience with an important message from two tiny islands in the South Atlantic Ocean is no small task, but when supporting the rights and freedom of residents of this British Overseas Territory, the enormity of this task can be overwhelming.
So the Committee of the Falkland Islands Association found themselves trying to find ways to expand their membership and supporter network without increasing demands on the time of their already-overstretched team. They knew there were additional supporters and potential members out there, but how to reach (and serve) them effectively?
Having spent time with the FIA team to fully understand the challenges and logistics they were juggling, we devised an online system to help reach a far wider audience in an attractive, engaging way – with smarter thinking behind it! Moving the then-manual processes for managing membership applications, payment and approval to a fully automated online system would make the organisation not just more efficient, but scalable and sustainable too.
This added value and improved visitor experience has resulted in a HUGE increase in traffic to the site and memberships are at an all time high! What's more, the new design appeals to a modern audience, including those on mobile and tablet devices, so is also helping to educate younger generations in the history of these fascinating and beautiful islands.
"Our Association turned to FAT to lead a major re-design of our website and Social Media to improve our online impact. The results were really impressive. Unique visitors jumped one hundred fold. Our website and social media are now properly integrated and mobile friendly. Fiona and her team listened carefully to what we wanted to achieve and provided excellent advice. Terrific support throughout and competitively priced for a small organisation like ourselves. Would thoroughly recommend them; a company really punching above it's weight."

John Duncan, Chairman FIA