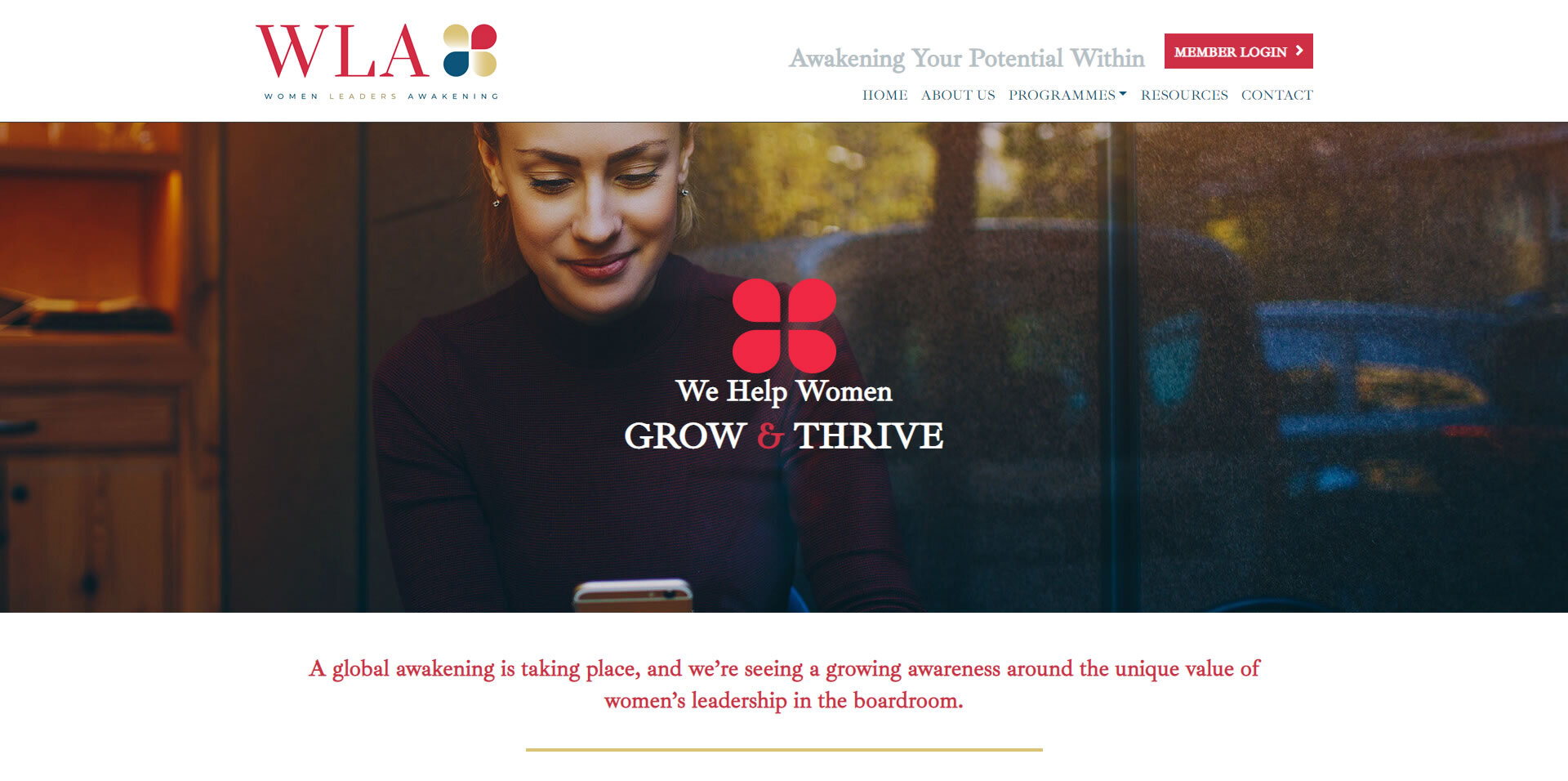 Case study:
The Women Leaders Awakening
Business Coaching / Member Organisation
Earlier this year, here at FAT Promotions we were delighted to be selected to design and develop the new website for The WLA (Women Leaders Awakening). The project aimed to empower professional women through training and community while attracting the right-fit clients. Their key challenges as an organisation were to increase the number of quality enquiries, improve the conversion rate, and gain exposure through a modern and engaging design.

One of the key features of the website is the implementation of clear calls to action throughout the site. The strategic placement of these calls to action encourages visitors to take specific actions that align with The WLA's objectives and makes it easy for new members to see where and how to sign up! In addition, to ensure a seamless user experience, the website simplifies and crystallises the message from the outset. Visitors can instantly understand The WLA's mission and identify themselves as exactly the sort of people the organisation supports and serves. The homepage prominently features clear signposting for key audiences, such as individuals and corporate team leaders, giving each audience a short introduction helping them recognise the offering that best meets their needs. This targeted approach enhances user engagement and leads to improved conversion rates.
The redesigned website for The WLA personifies the organisation's admirable aims of empowering professional women through training and community, while attracting right-fit members to join the cause. Through the clear calls to action, simplified messaging, targeted signposting and lead generation strategies, the website has experienced increased quality enquiries and improved conversion rates.
The modern and engaging design has also helped The WLA gain exposure and expand their online presence. This demonstrates the effective use of targeted, strategic design and features selected to achieve specific business objectives, ultimately contributing to the mission of The WLA to empower women in the professional world.
"Just wanted to get in touch to say thank you again for our brilliant website, it's super easy to use and navigate so thank you."

Molly Davies, The WLA